As Mobile Video Takes Over, Audio Takes Center Stage for Journalists
With the gap between television and online news consumption narrowing, along with more viewers consuming news from online digital sources, scaled back video production saves loads of money. Even big media companies know this, and lately many are tossing out staff photographers and handing the visual reigns over to print reporters. The lucky ones are handed a DSLR camera and instructed not to take it off auto settings, while others are told to simply use their smartphones for photos, videos or livestreaming.

We can lament the decline of the old ways, or we can adapt and put ourselves on the cutting edge of production and mobile journalism. There's no arguing that well-shot cinemagraphic documentaries are much more pleasant to watch than video shot on a phone. But beautiful cinematography is not accommodating to the quick digital turnaround that current event consumers crave.
Even cable news won't shy away from airing videos shot on a smartphone, when it comes to witnessing mass shootings, police misconduct or a passenger dragged off an airplane. Video quality (even the dreaded vertical video) isn't going to matter so long as it provides visual context to a breaking story. In fact, eyewitness video adds an air of legitimacy knowing no camera tricks were used in the making of the footage.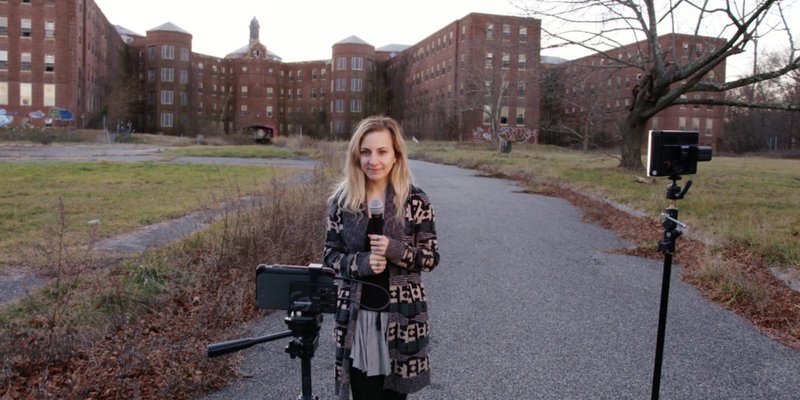 For media companies and journalists, growing an audience relies on credible information with near-instant transmission. Now, content producers in the field are expected to write, shoot, interview, edit and manage social media. In the past, each of these steps was carried out by individuals working separate roles. Today, run and gun techniques are favored especially when it can be done with minimal equipment. But quality comes from knowing the right tools to use.
There are advantages to this minimalistic approach: in hostile environments, large camera crews often become an easy target. It's difficult to be nimble with a twenty pound ENG (electronic news gathering) camera balancing on your shoulder or being saddled down with complex audio equipment.
Where many productions go wrong is sacrificing audio and focusing solely on video. But how can you share someone's story if you can't hear it? It's a recipe for lost viewership. Even in situations where my livestream video cut out, viewership continued to grow because when it comes to reporting, context is far more important than visuals. Some companies understand this and develop solutions with portable and intuitive capabilities in mind.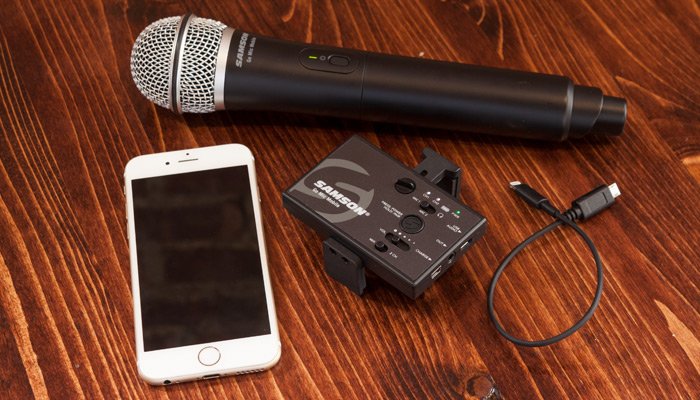 Samson Go Mic Mobile Wireless System
It's clear that the future of mobile reporting will rely more and more on versatile, high-performance microphones that work on mobile devices, higher end cameras and camcorders alike, which is why companies like Samson continue to release innovative new products like the Go Mic Mobile.
In my line of work, I need to make sure my kit is as compact as possible because when breaking news happens, I'm out the door. While mobile is my first consideration for its efficiency and simplicity, when producing a documentary, I'll always opt for professional equipment. That means we need tools that work in every circumstance. Fortunately, the Go Mic Mobile hits the nail on the head with speed, simplicity and quality.